The Crooked House
---
"... they all lived together in a little crooked house." — English nursery rhyme
---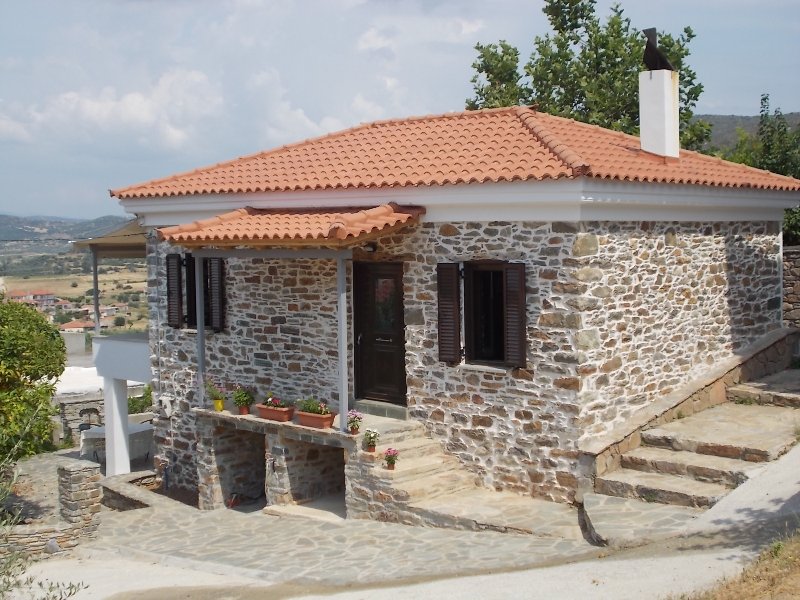 ---
The Crooked House is in the farming village of Koskina, on the island of Evia (sometimes written Euboia), overlooking Lake Dystos. The house was built more than a hundred years ago, by people from Northern Epirus who were resettled on this island. People from Epirus, in northwestern Greece, were known for their ability as stonemasons. Stone houses built in that style have walls that are thinner at the top than at the bottom (to cut down on weight). In addition, some of the corners were built to fit the countours of the land. As a result, nothing in the house is entirely straight: hence the name Crooked House.
The house has recently been completely renovated and offers a unique experience to guests. It has one main double bedroom downstairs, with en suite bathroom. There is also a pull-out sofa bed in the main room upstairs. The kitchen space includes a dining area, a fully functional open fireplace, as well as modern cooking facilities, with gas hob, electric oven, fridge and microwave.
Click or tap on the main photo above for more images.
Other facilities include:
Off-road parking.
Fantastic views
Walks in the hills
WiFi broadband
Choice of beautiful beaches for swimming
Air conditioning / heating
Traditional taverna in the village square
Plenty of restaurants only a short drive away
---
The Dystos region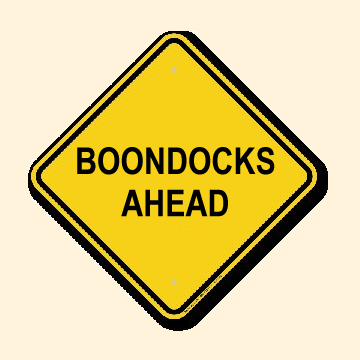 On Google Earth, search for Koskina 34017 Evia, Greece. Although this is a rural area, it's only two hours' drive from Athens airport. Optionally, the trip may be broken by a short ferry trip, depending on the time of year and time of day, without affecting the total journey time. See the "getting here" page for more detailed travel information.
Lake Dystos is actually a wetland, an unusual habitat for Greece and of interest to birdwatchers. A variety of migrating birds pass through this part of the island because of the abundant water supply and the ecology that it supports. Birds of prey thrive, as do many smaller varieties, and you may also see herons, storks and even swans. The wetland drives the rich ecology of the region.
---
Things to note
This is not a touristic area and you will not come across many people who speak good English. However, there will usually be somebody around who can manage enough to make it possible to communicate. If not, look upon it as an opportunity to develop your miming skills.
You will need a car. There is not much within walking distance and the region is too hilly for bicycles - unless you're a fanatic.
Further information
For further information about availability and rates, please visit the Contact page.